If you're like most of us, the idea of a holiday get-together during a global pandemic ranges somewhere between uncertain and unsafe. While we desperately need connection, the health concerns, travel restrictions, and tighter budgets have dictated a scaled-down version of what was once a warm holiday party.
Whether your gathering is intended for staff, families or friends, there are ways to have a Covid-safe holiday get-together this season.
It starts with aligning expectations, for both you and for your guests.
It starts with aligning expectations, for both you and your guests. For you, expect that some invitees will not want to attend in person–this is not a reflection on you or the precautions you have put in place. If your sister doesn't want to physically attend, that doesn't mean she loves you any less. Similarly, expect that some invitees will want to meet and bypass any precautions–you know that Aunt Tina will say, "Come here and give me a hug" the moment she enters the party.
With your expectations established, it's time to align them with your guests' expectations. If someone is attending virtually, be clear and ask them to dedicate this time to the get-together. Just because they're using a device to attend, that doesn't mean it's a time to catch up on emails or check social media. You can simply say, "Please be present during our time together." For those who are attending in-person, attribute health precautions to serving the greater good. For example, maintaining six feet of distance is not a compulsory idea that you are imposing; instead, it's a sign of respect for the health of others. When Aunt Tina asks for that hug, give her an "air hug" and simply say, "I'm saving that real hug for when I know it's safe."
Provide areas that are six feet in distance
The Christmas season is the busiest time for churches, and we can borrow a lesson from their playbook on how to gather safely. Inside churches, you'll find sectioned-off areas for families which are six feet apart. You can accomplish this by setting up small tables–I recommend round, bar-height tables where four or more can congregate. Perhaps you have the physical space in your home, perhaps the holiday weather permits an outdoor gathering, or maybe a small event center near you is available for rent. Couple the six-foot precaution with readily-available hand sanitizer and complementary masks (for those who forgot). As always, be sure to check your local guidelines for restrictions or any additional requirements.
Intentional Conversation
Whether attending in-person or virtually, you want your attendees to feel connected. When we're in-person, the clamor is part of the atmosphere, and we can steer our attention to the people next to us. However, when we're listening in on Zoom, that same atmosphere degrades into a cacophony of clanking dishes, muddled conversations, and disjointed exchanges.
Here are three easy steps to establish the conversation for both parties:
Set a specific time that you will start the conversation: "At 6:30, once we're all settled, we're going to have table topics."

Announce the norms: "I'm going to give a topic, and then give each of the groups a chance to discuss. If you're in-person, discuss at your table. If you're online, discuss with those you're 'sitting' with."

Give the topic and the time frame: "You have five minutes to discuss in your group, and then we'll share out one group at a time. The topic is, 'What was the best

or

worst holiday present you've ever received?'"
This idea can be modified based on the size of the groups. For smaller, more intimate parties, you may not need the prior discussion before sharing. For larger gatherings, especially if the majority are virtual, you may want to utilize breakout rooms for the discussion. For support with these types of features, I utilize companies like OrchaTech who specialize in setting and hosting Zoom for all types of events.
Finally, be sure that those attending virtually are able to hear those who are sharing in-person. This may be as simple as moving the computer or device closer to who is talking, or utilizing more sophisticated A/V equipment, including projecting the virtual participants onto a screen and utilizing microphones embedded within the event center.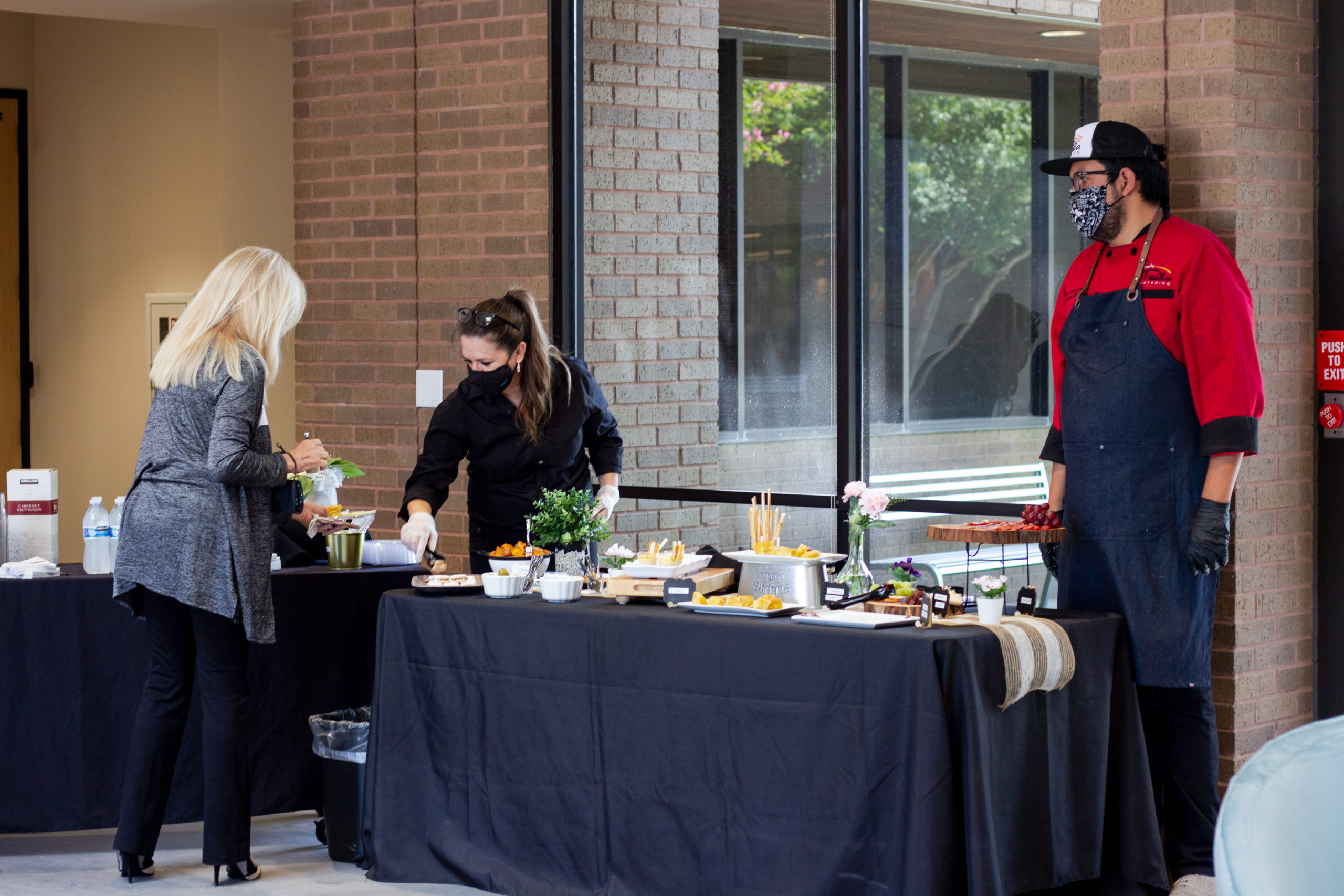 We hope these techniques help you host a fun and Covid-safe holiday gathering. Let us know if you have more insights or ideas on how to keep togetherness alive during this time.
About HEXA
Founded for entrepreneurs by entrepreneurs, HEXA is an integrated innovation ecosystem combining the benefits of a startup incubator, accelerator, and coworking environment with complementary services to nourish the mind, body, and spirit.
HEXA serves a vibrant community of entrepreneurs and businesses, offering flexible memberships to meet the needs of each. We provide access to funding to accelerate business growth, technology services to enable innovation, a range of IT, sales and marketing, operations, and administrative support, as well as amenities that support businesses and the people who power them.
Connect with HEXA:
Web: https://hexaTX.com
Twitter: https://twitter.com/HEXA_TX
LinkedIn: https://www.linkedin.com/company/hexatx/
Facebook: https://www.facebook.com/hexatx
Instagram: https://www.instagram.com/hexa_tx/