Amenities
HEXA was designed by successful entrepreneurs with a focus on productivity and balance. Every amenity has been thoughtfully selected to maximize your experience and to create the best, most creative version of you.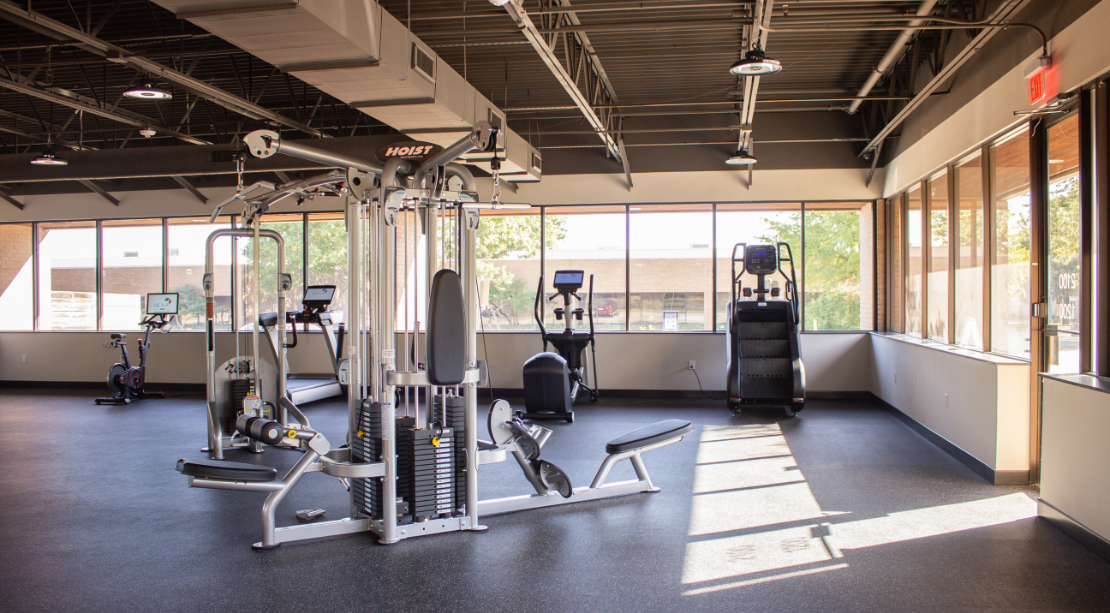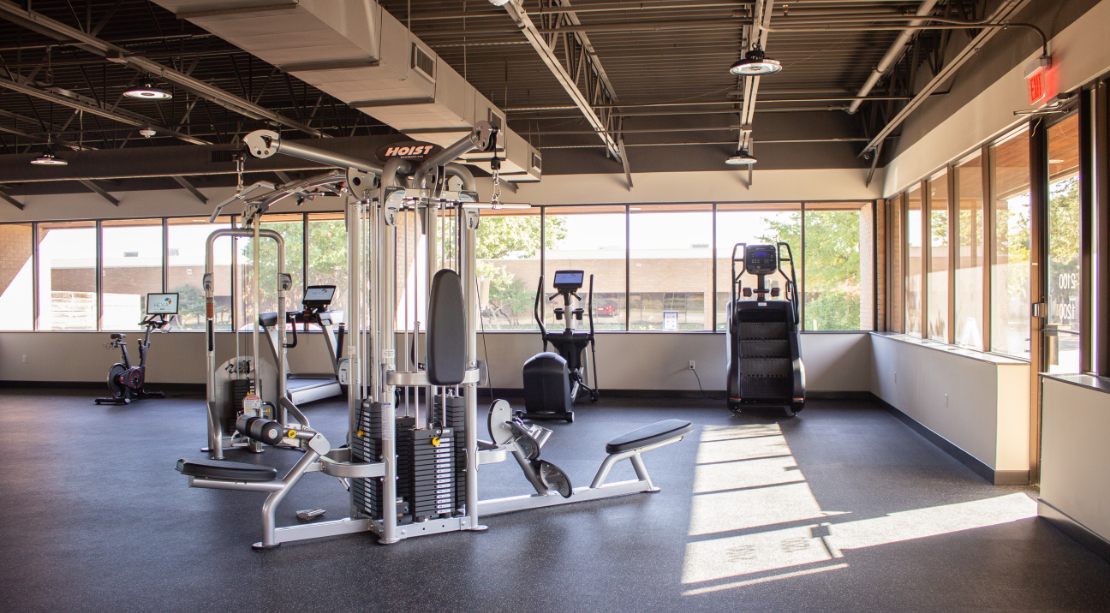 The HEXA Fitness Center
Whether you prefer to workout before work, after work, or during your lunch break, the HEXA Fitness Center gives you access to cardio, resistance, and yoga equipment you need to reach your fitness goals.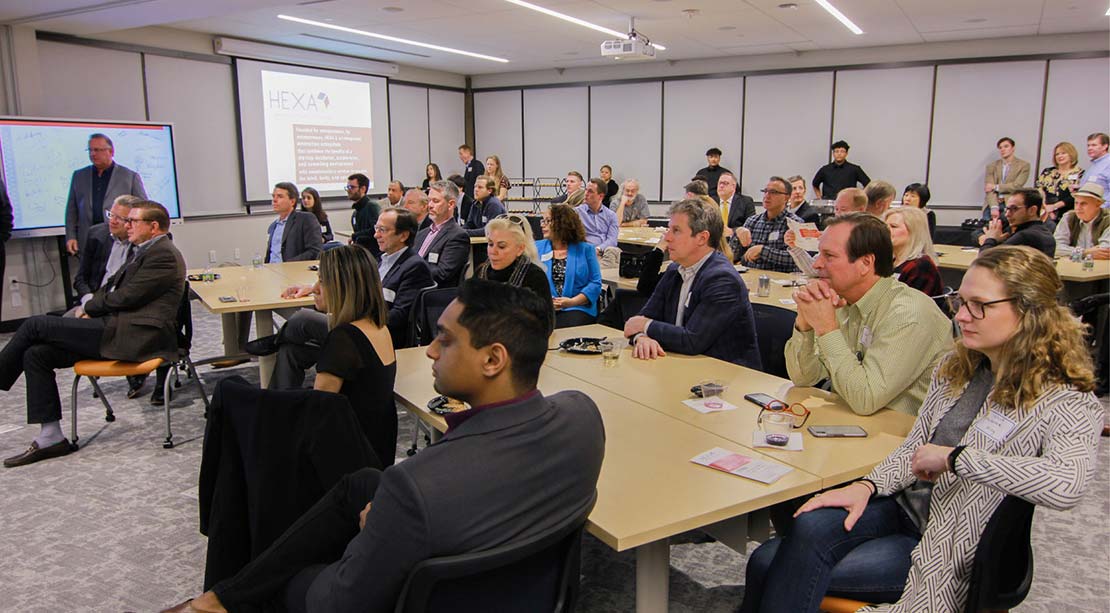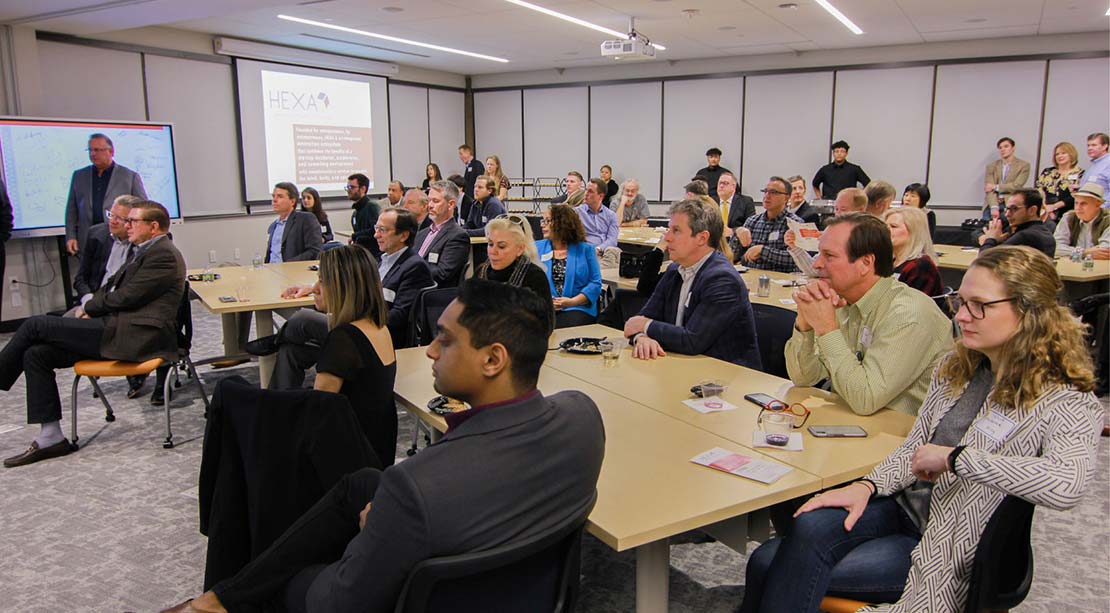 The HEXA Event Center
Our 2,500 sq ft Richardson, TX event space can accommodate up to 200 people for large events and can be subdivided for more intimate gatherings.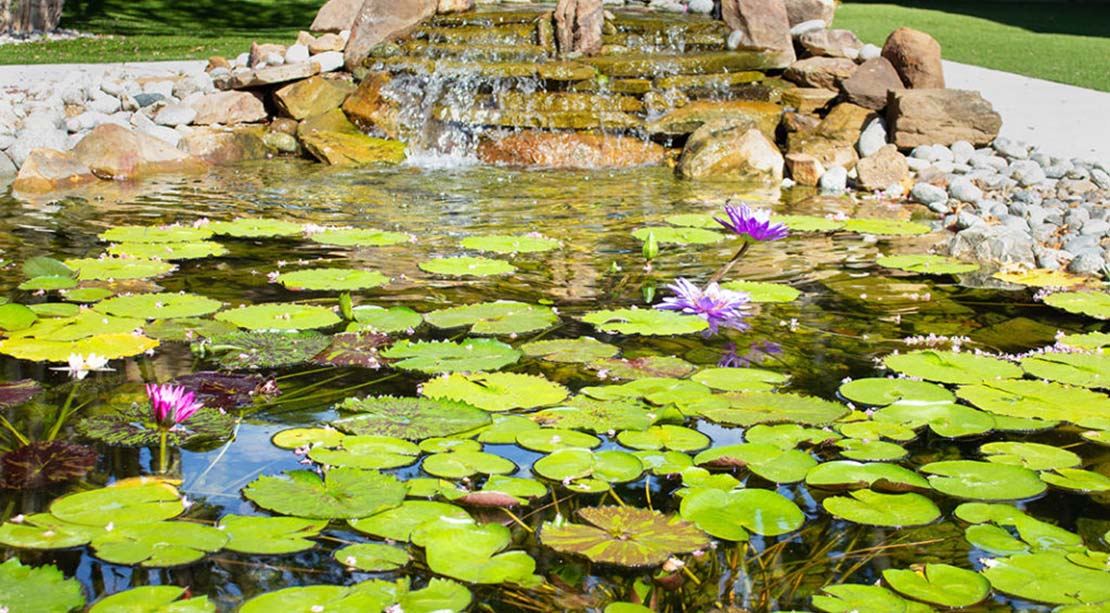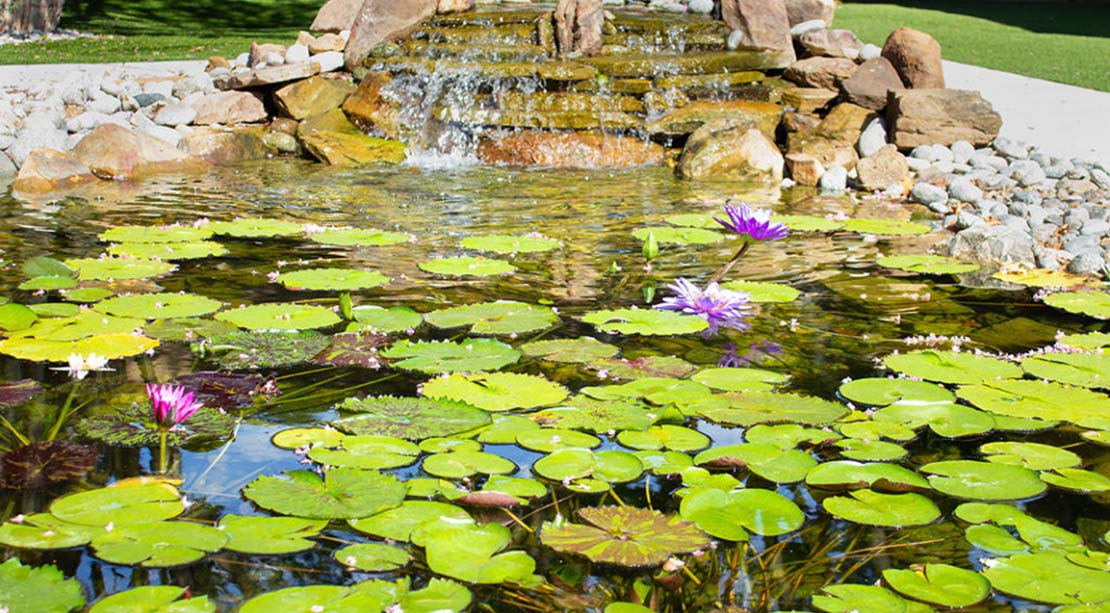 Koi Pond
Enjoy the peaceful waterfall and koi fish when you need a change of scenery or breath of fresh air during your workday.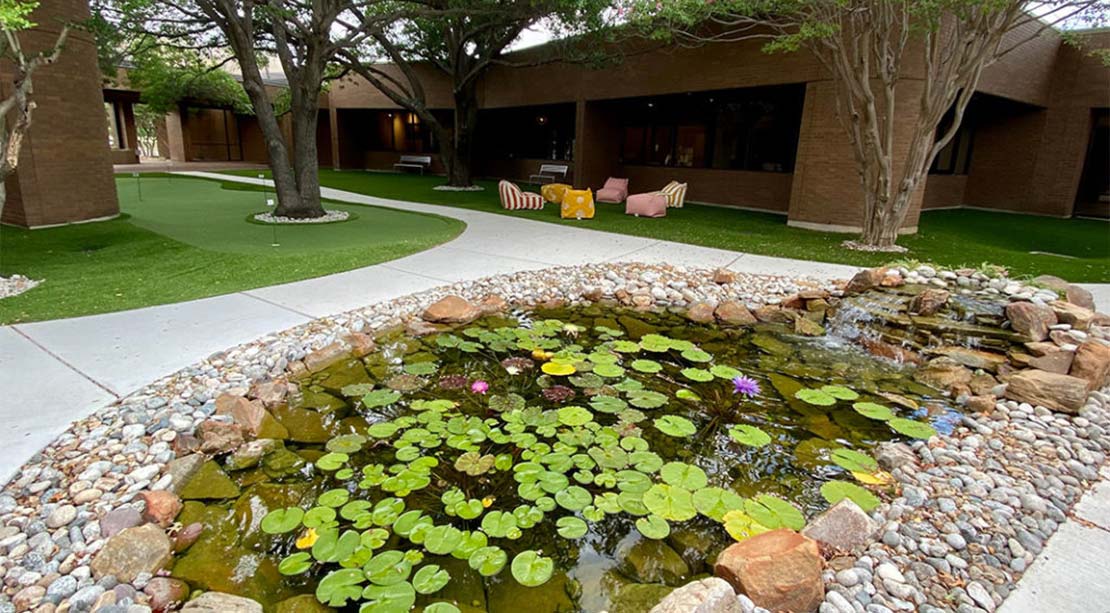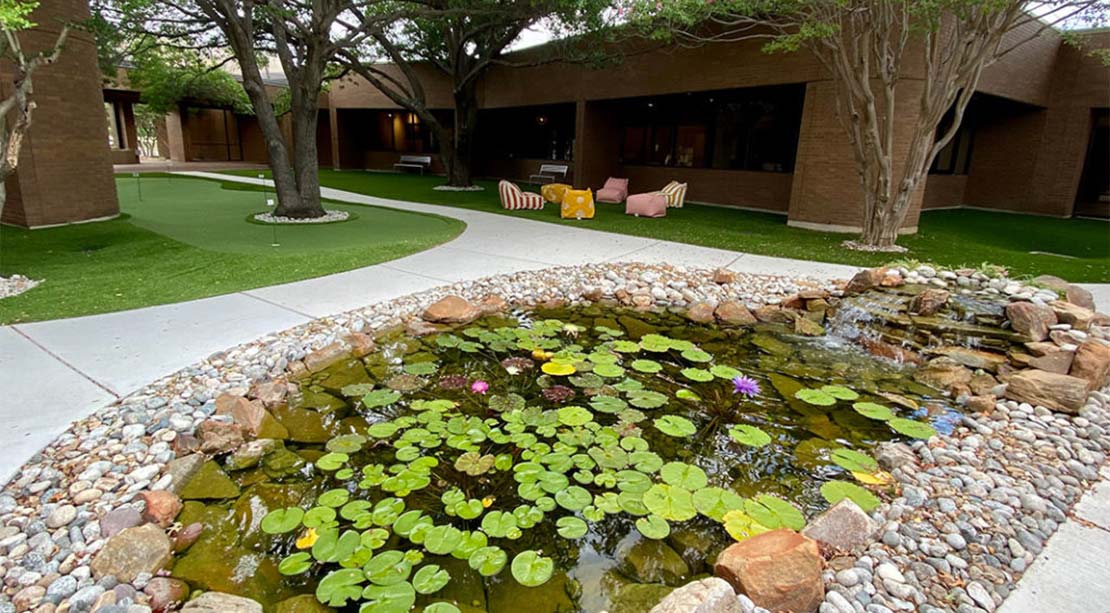 The Courtyard
Take a break in our courtyard area surrounded by oak trees. Enjoy your lunch on our open patio while listening to the soothing sounds of waterfalls.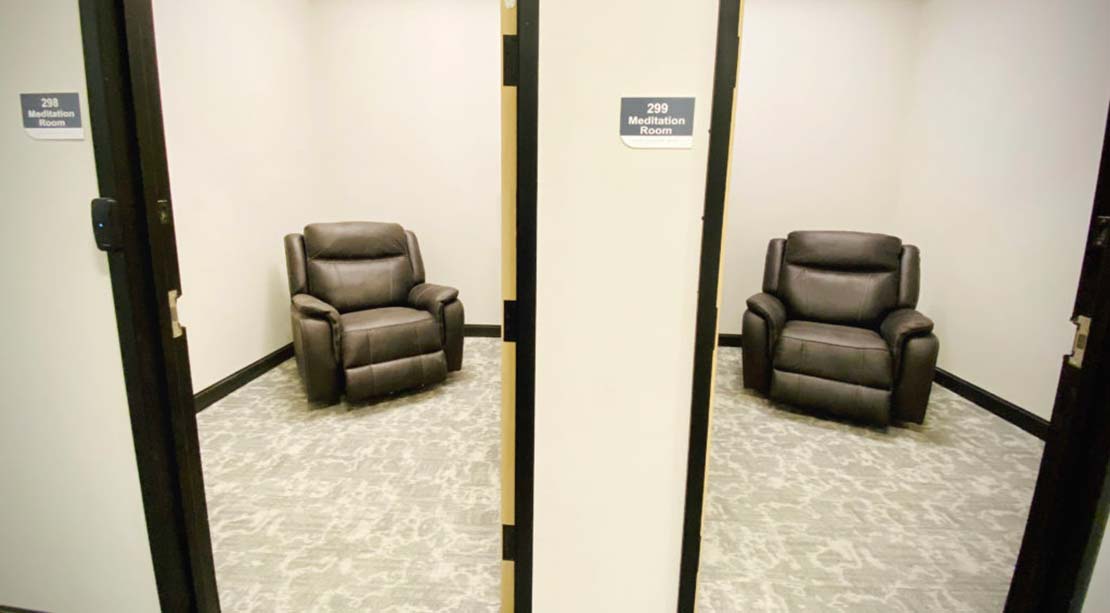 Meditation Rooms
Meditate, rest, or nap in one of our meditation rooms.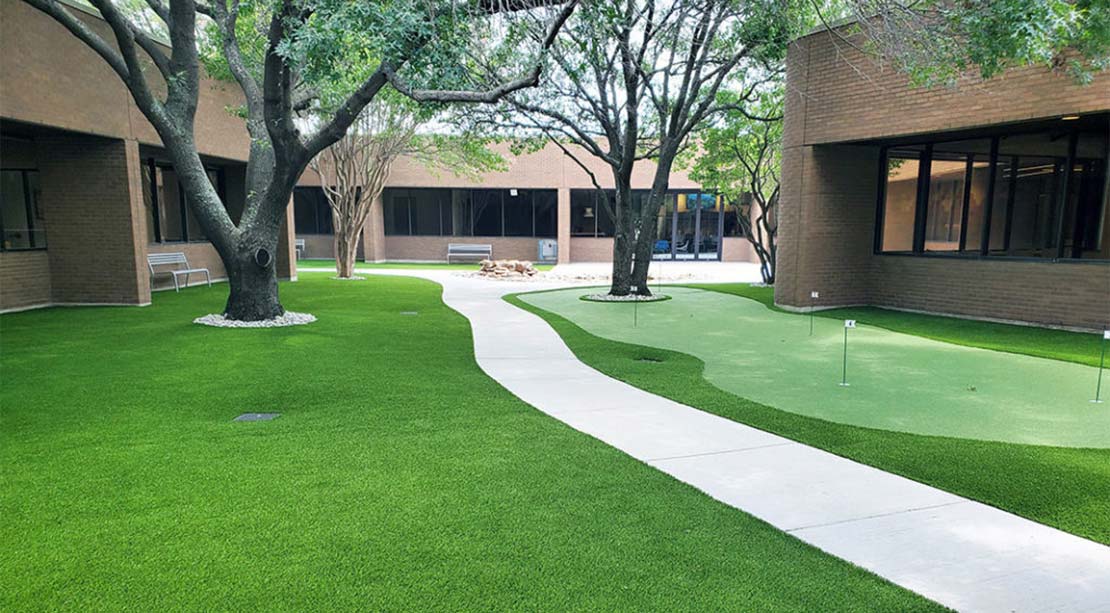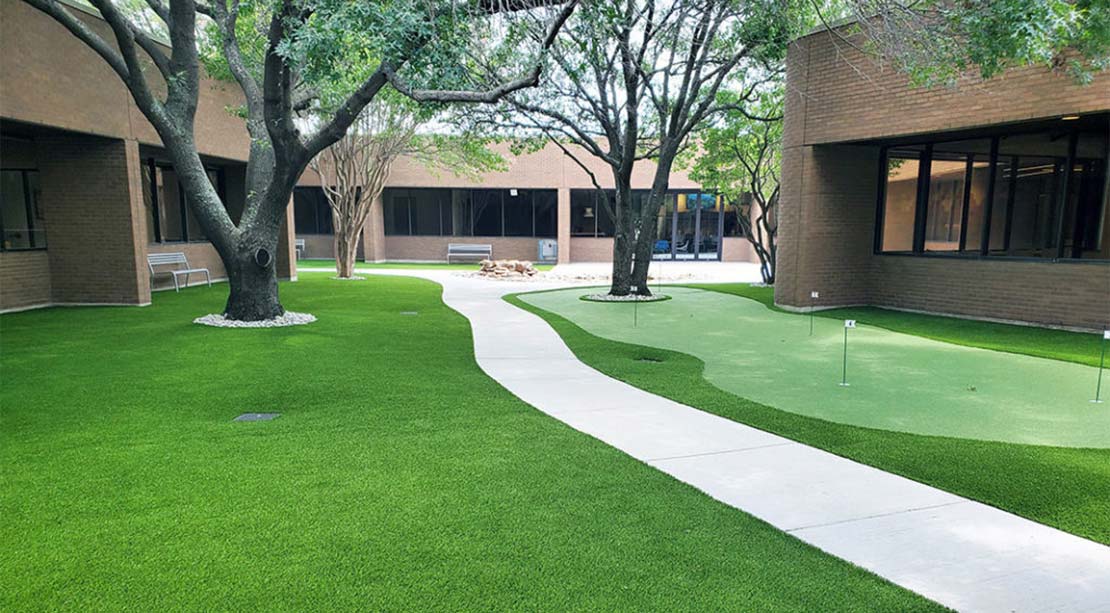 The Putting Green
Extra time in-between meetings? Pick up a quick game on the putting green!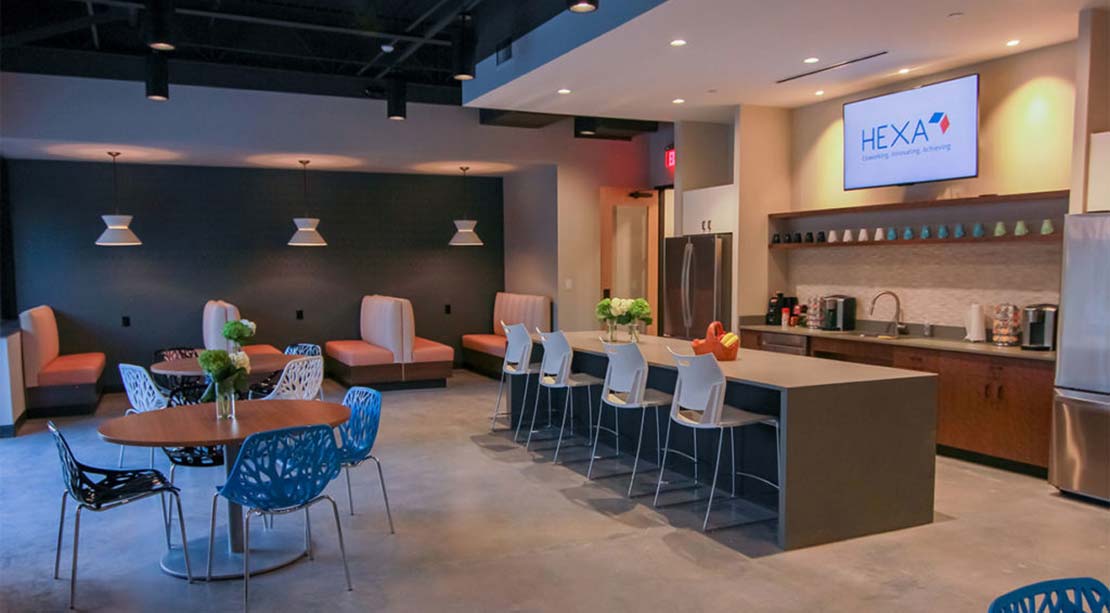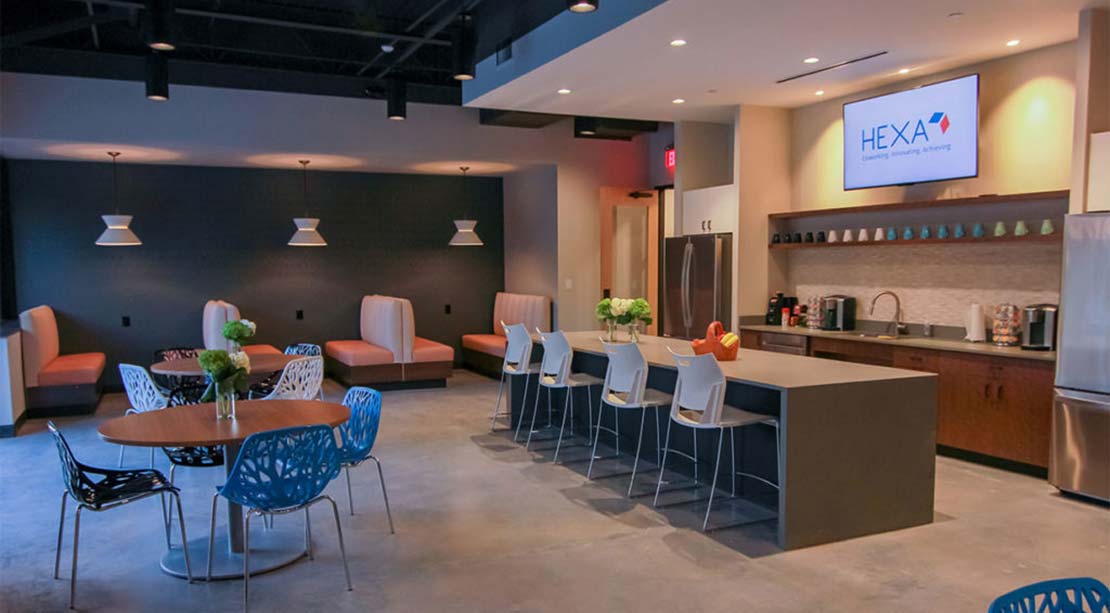 The Cafe
Work, unwind, or network from our large, well-appointed break room with complementary snacks, coffee, and tea.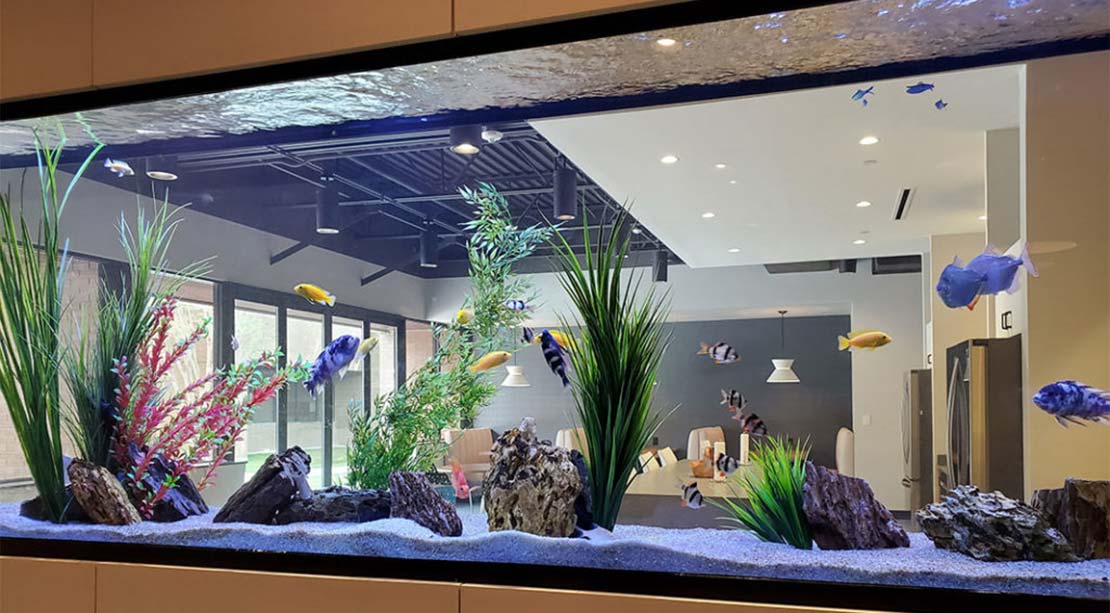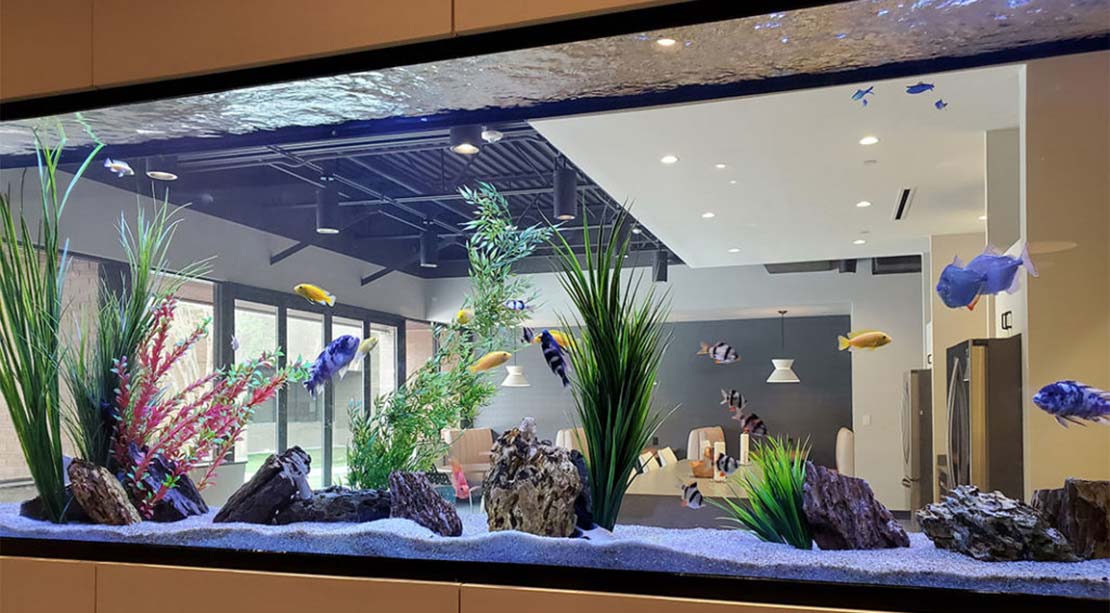 The Aquarium
Our large aquarium holds over 500 gallons of water and is home to a variety of fish.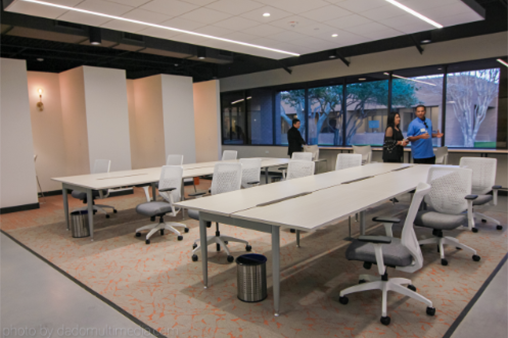 Productivity Tools
WiFi, printing, white boards, and limitless coffee for creating; private phone booths and open areas for communicating. Add our complimentary technical support, and you have all the available services necessary to engage your productivity.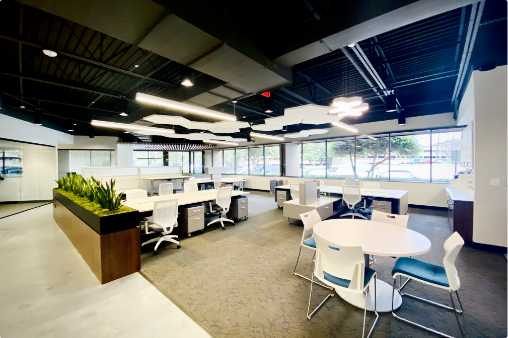 Workspaces
There are open desks, cozy corners, and fully-furnished private offices where you can find your best way to work. Take your meeting in the conference room, your phone calls by the koi pond, and even host a catered workshop in the event center.